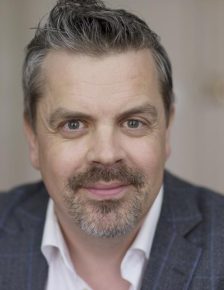 Alf REHN
Professeur d'innovation, de design et management

Université du Danemark du Sud
Biographie
Alf Rehn is a globally noted thought leader in innovation, trends, and creativity; a sought- after speaker, an author and a columnist, as well as a well-regarded commentator on leadership and organizational culture. He has held the Chair of Management and Organization at Åbo Akademi University in Finland, a professorship of innovation and entrepreneurship at the Royal Institute of Technology in Sweden, and is currently a professor of innovation, design, and management at the University of Southern Denmark. His research has spanned numerous fields and has been published in top academic journals as well as in a series of bestselling books, challenging preconceived notions and provoking thought across the world. His new book, Innovation for the Fatigued: How To Build a Culture of Deep Creativity, published by Kogan Page, is an antidote to fads and incrementalism – a much needed guide for any company that seeks to truly make new ideas take root.
A well-regarded academic – but also known as an academic enfant terrible – Alf Rehn combines rigorous analysis with a creative and often surprising outlook on life, bringing topics like popular culture and philosophical theory into his analyses of modern business and the contemporary economy. Professor Rehn's approach to management and business is highly creative and often turns notions we take for granted on their heads. Rather than presenting the same buzzword as everyone else, he challenges our thinking by means of provocation, juxtaposition, paradox, and humor. His audiences tend to thank him for both the laughs and the food for thought.
Alf has written 19 books, among which we find Dangerous Ideas: When Provocative Thinking Becomes Your Most Valuable Asset, a bestselling book on creativity for people who do not like books on creativity. Translated into eight languages (including Chinese, Russian, Spanish and Italian), it challenges the overly positive manner in which creativity is often presented and argues for a broader understanding of the phenomenon – including paying attention to shocking, childish and unseemly things. He has also published a guidebook to trendspotting, a book on power, several on play, games, and frivolity, as well as a book explaining the fundamentals of innovation. He is currently working on two books with the titles Designing Innovation Architectures and Contrarians – The Art and Science of Unconventional Thinking. His book Ledarskapsparadoxen, published in Swedish in 2019, will soon be available in English.
In his book The Paradoxes of Leadership (first published in Finnish, also available in Swedish and English) first published in 2018 Alf deals with the paradoxes of leadership – why leadership always fails and why this isn't a problem. Here he discusses the challenging and contradictory demands placed on leaders, and how the best leaders manage to deal with this paradox. His book, Innovation for the Fatigued (2019), focuses on innovation, the threats that face it and what we can do about it: How innovation fatigue afflicts organizations, why the innovation industry is complicit in this, what we can do to design innovation cultures, and why respect and inclusion are critical for innovation.
---
---