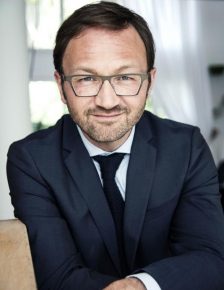 Patrick MIGNOLA
Member of Parliament for Savoie & President of the MoDem and Allied Democrats group

Assemblée Nationale, France
Bio
Elected in June 2017 as Member of Parliament for the 4th constituency of Savoie, Patrick Mignola now chairs the MoDem and related Democrats group in the National Assembly.
He was previously mayor of La Ravoire from 2001 to 2017 and President of Savoie Métropole from 2014 to 2017. He was also a member of the Conseil Général of Savoie from 1998 to 2010, where he was Vice-President in charge of culture and heritage from 2002 to 2010. During this period, he created "Les Estivales du château", a free popular culture event.
Councillor of the Auvergne Rhône-Alpes region and Vice-President in charge of transport in 2015, he resigned in 2018.
Vice-President of the Mouvement Démocrate, he created last June with the Bruno Bonnell, Member of Parliament, "Confluence", a transparent association supporting the action of the President of the Republic in the Auvergne Rhône-Alpes region.
Patrick Mignola was also for many years Chairman and CEO of the Mignola Group, a family-owned flooring company.
He was also a finalist in the French rowing championships in 1992/1993.