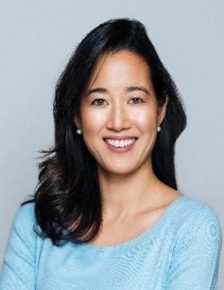 Melanie NAKAGAWA
Special Assistant to the President and NSC Senior Director for Climate and Energy at the National Security Council

Maison Blanche
Bio
Melanie Nakagawa serves as the Special Assistant to the President and Senior Director for Climate and Energy at the National Security Council. Her work includes the U.S. return to the Paris Agreement and advancing the Biden-Harris Administration's policy of integrating climate change into U.S. foreign policy and national security. Most recently, she was the Director of Climate Strategy at Princeville Capital, leading their climate-focused strategy to invest in global growth-stage technology-enabled companies delivering transformative solutions to climate change, and launching their inaugural climate tech fund.
Prior to her investment role, she served in the Obama-Biden administration as the Deputy Assistant Secretary for Energy Transformation at the U.S. State Department and was a strategic advisor on climate change to the U.S. Secretary of State John Kerry. Earlier in her career, she was the Senior Energy and Environment Counsel for the Senate Foreign Relations Committee and an attorney with the Natural Resources Defense Council.
Nakagawa earned a J.D. from American University Washington College of Law, an M.A. in International Affairs from American University's School of International Service, and an A.B. from Brown University.
---