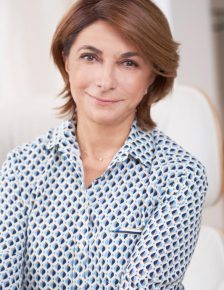 Martine VASSAL
President

Métropole Aix-Marseille-Provence
Bio
Following her re-election in July 2020, Martine Vassal has been President of Aix-Marseille-Provence Metropole, France's second-largest metropolitan council area, since September 2018.
After graduating from the École Supérieure de Commerce de Marseille (Business School), she ran the family textile business for 13 years before taking up politics to subsequently become President of Bouches du Rhône Departmental Council in 2015.
As a woman with firm principles embodying a pragmatic, open and socially-focused right-wing political stance, Martine Vassal is the first woman to lead these two strategic authorities, spearheading planning and development in the local area.
Martine Vassal has made efficiency her hallmark through her work for the community and for local stakeholders. Her plan is to make Aix-Marseille-Provence an attractive and competitive territory, a leading example of THE Euro-Mediterranean metropolitan area that France needs.