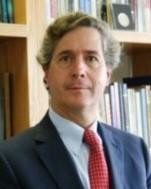 Bio
Economics, ITAM, University of Virginia. Doctor Luis de la Calle has extensive teaching experience in Economics in Mexico and the US. He is constantly present in the media through his column in El Universal newspaper, in addition to various collaborations and interviews in electronic and social media.
He served as Deputy Trade Minister at the Ministry of Economy and as Mexico's chief trade negotiator for bilateral, regional, and multilateral agreements. He actively participated in the design, promotion, and implementation of the original NAFTA. Previously, he worked at the World Bank as a country economist for the Czech and Slovak Republics, Poland, and former Zaire, and in Mexico's Ministry of Hacienda.
His most recent book, "La economía de la extorsión" explains how pervasive extortion becomes the main deterrent to invest for families and firms, particularly small ones, and a significant obstacle for development.
Luis de la Calle is managing director de la Calle, Madrazo, Mancera, S.C. (CMM), a consulting firm specialised in economy, regulatory processes, and matters related to international trade.