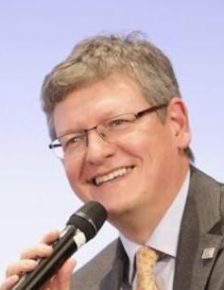 László ANDOR
General Secretary

Fondation Européenne d'Etudes Progressistes (FEPS)
Bio
László Andor was EU Commissioner for Employment, Social Affairs and Inclusion in the Barroso II Commission (2010-14). From 2005 until 2010, he was a Member of the Board of Directors of the EBRD (London), representing the Czech Republic, Croatia, Hungary and Slovakia. After stepping down from the Commission, he has been involved in lecturing and research. He was Head of Department of Economic Policy at Corvinus University (Budapest) and became Senior Research Fellow at IMK (Hans Böckler Stiftung). He has lectured at the Hertie School (Berlin), ULB (Brussels) and Sciences Po (Paris). He also has been associated with think tanks IZA (Bonn), EPC RAND Europe's and Friends of Europe (Brussels).
Before 2005, he taught political science and economic policy in Budapest, and he was editor of the social science journal Eszmélet. He was also a regular columnist for the weekly business magazine Figyelő and the daily Népszava. He also was member of the trustees of the European Studies Foundation in Budapest. He has written and edited books in English and Hungarian on economics and international relations.
He was awarded Doctor Honoris Causa at Sofia University of National and World Economy in May 2014 and the Legion of Honour by the French President in August 2014.
---