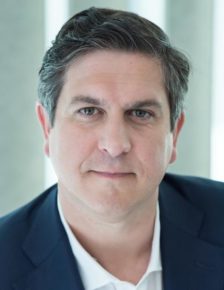 Julien EINAUDI
Group Managing Director

ORTEC
Bio
After three years of entrepreneurial adventure, Julien returned in 2010 to the technical field to which his engineering training predestined him when he joined the Ortec Group. He joined its subsidiary Friedlander as project manager in Angola and then went on to manage oil and mining projects in Gabon, Congo and Côte d'Ivoire.
After this international field experience, he took part in major shutdowns of refineries, petrochemical sites and nuclear power plants in France.
In 2013, Julien was appointed Director of the Environment Department, which works on network sanitation, industrial cleaning and the collection and treatment of hazardous waste.
In 2017, he was appointed Head of the Global Services Division, whose expertise is to support the Group's customers in the outsourced management of their facilities, their maintenance and the treatment of waste. He developed this business by orchestrating the acquisition of Brunet, Soléo and then Véolia Canada.
In January 2023, Julien Einaudi was appointed Chief Operating Officer. His remit will include transforming the Group to meet the challenges of transition, energy independence and decarbonisation of industry.
---