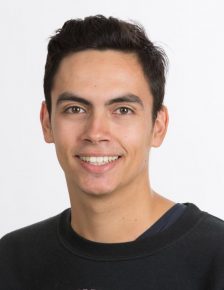 Jules BAUDET
Laureate 2019

La Parole aux 18-28
Bio
Jules Baudet is a student in Economics and Computer Science at the École Normale Supérieure. He is interested in the use of technology to solve market failures and has worked in different research teams at NYU, the École Polytechnique, and the École Normale Supérieure Paris-Saclay. He is currently an intern at the economic consulting firm Compass Lexecon, in the Competition team.
The Cercle des Economistes awarded him the "La Parole aux 18-28" prize during the 2019 Aix-en-Provence Economic Meetings and has since invited him to collaborate on several projects. He notably participated in the working group in charge of the Final Youth Declaration during the 2020 Economic Meetings.
Jules is also a member of the student collective Pour un Réveil Écologique, whose manifesto has been signed more than 30,000 times.
He studied in the Bachelor of Ecole Polytechnique, from which he graduated summa cum laude in 2020.
---