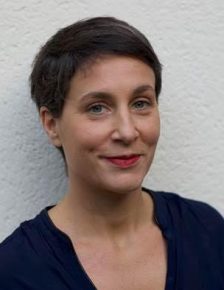 Ingrid KANDELMAN
Director of the societal Lab

Ecole Centrale Marseille
Bio
Ingrid Kandelman has been interested for more than 20 years in the question of the transformation of employment and work models - multiplied tenfold by the digital transition and the environmental transition.
After starting her career as a lawyer, she spent 10 years in the consulting world - within Groupe Alpha then on her own, and specialized in supporting social dialogue actors during restructuring projects. She then launched and managed for 4 years, for the Le Monde Group, the Accelerator, the HR pillar of the Group's transformations. Then she joined thecamp in 2017, a place dedicated to innovation in Aix en Provence, where she imagined and carried out an Exploration on the Futures of work.
Since the last school year, she joined the Ecole Centrale de Marseille where she is Head of the Societal Lab, a service dedicated to equal opportunities projects and the school's connection to the territory.